About Our Program
Got to Be NC is an initiative on behalf of the North Carolina Department of Agriculture & Consumer Services to promote North Carolina agricultural products and goods. Our mission is to promote and expand markets for North Carolina agricultural products both domestically and internationally in support of our state's $95+ billion plus food, fiber and forestry industries.
In 2005, the Goodness Grows in NC program was rebranded as Got to Be NC. From then to now, our work with North Carolina growers and agricultural organizations continues to raise the awareness and availability of North Carolina products to consumers both locally and around the world.
Got to Be NC Membership
So much of what we do is because of and for the members of our Got to Be NC program. Membership not only benefits agriculture and the total food industry throughout our state, it also serves to support and strengthen individual participants. Through the dedicated efforts of our NCDA&CS marketing team, your company and products are positioned and presented as representative of the very best among North Carolina's quality goods. The program provides our members with access to decision-makers within the retail, grocery, specialty food, restaurant and food services industries, either directly or through sponsored events and trade shows. We develop programs that promote North Carolina products and connect consumers with those that grow their food. To apply for membership, please head here.
The Got to Be NC Logo
Members enjoy the exclusive benefit of being able to use the Got to Be NC logo on product packaging, labels and marketing materials to make it easy for consumers to identify products grown or produced in North Carolina.
Permission to use the Got to Be NC logo will be granted upon Got to Be NC committee approval of application. Only current Got to Be NC Members are authorized to utilize the Got to Be NC logo. Please see brand and style guidelines linked below. Any person, firm, partnership, corporation or association who violate any provision or give false information in the application to package products under the Got to Be NC label, shall be subject to a suspension of his/her authority to use the Got to Be NC label. Nothing herein shall be construed to exempt any person or firm from provisions of other applicable laws or regulations. The North Carolina Department of Agriculture and Consumer Services reserves the right to change these by-laws as necessary.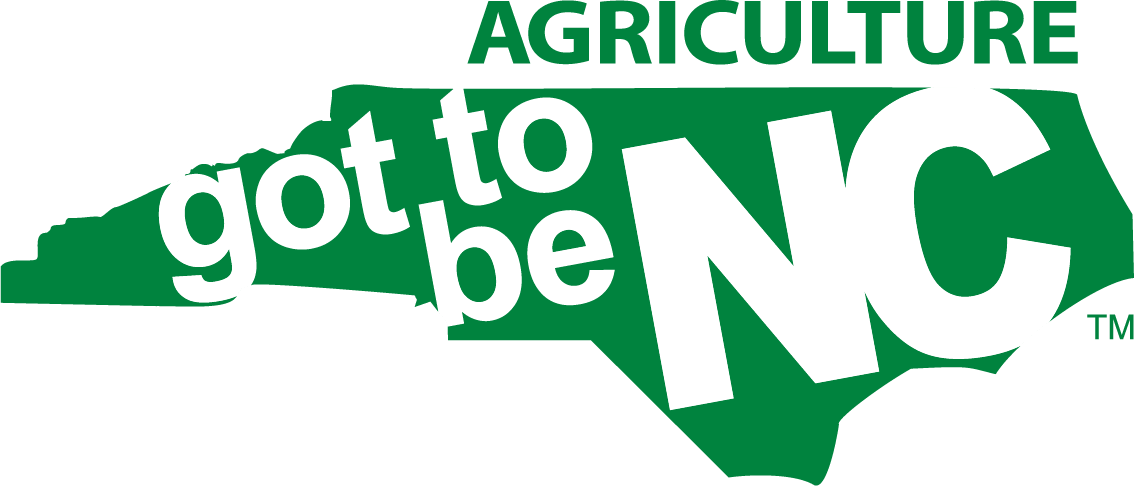 ---
Farm To School Logo
The NC Farm to School program has been operated by the NCDA&CS since 2008. Through USDA funding, and support from NCDA Food Distribution and Marketing Divisions, NC schools can place orders and receive local seasonal NC produce for their food service operations.
Companies that produce a market ready processed food and beverage product and meet all program requirements for both the NC Farm to School Program and the Got to Be NC Marketing Program are granted permission to use the official Got to be NC Farm to School Program logo (shown below) on product packaging for those products specifically marketed and sold exclusively to NC schools with a main ingredient from NC. This is a specific deviation as outlined and our standard logo versions and usage regulations would apply otherwise.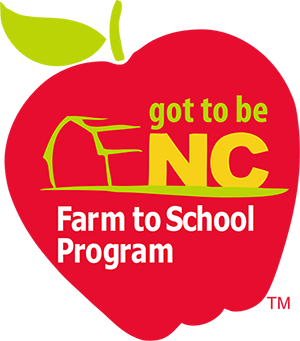 Meet Our Commissioner
N.C. Agriculture Commissioner
Steve Troxler
N.C. Agriculture Commissioner Steve Troxler was raised in the Guilford County community of Browns Summit and has spent his entire career in agriculture as founder, owner and operator of Troxler Farms. Over the years, the family-owned farm has produced tobacco, wheat, vegetables and soybeans.
Since taking office in 2005, Troxler has focused on developing new markets for N.C. farm products, preserving working farms and protecting the state's food supply.
Troxler is a past president of the National Association of State Departments of Agriculture. He also is a former chairman of NASDA's Food Regulation and Nutrition Committee and was honored with a 2015 NASDA award for his commitment to food safety. He served as president of the Southern Association of State Departments of Agriculture in 2010-2011.

Commissioner Troxler's office can be reached at (919) 707-3000.