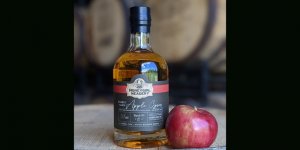 Mead – Try Something Different This Holiday! – This year the holidays will be different. Many of us look forward to family members traveling home for the holidays, and that may not be the case this year. Maybe your family is all here, but the large crowd won't all be getting together. The current pandemic may have flipped our world upside down, but we will not let it dampen our holiday spirit.  North Carolina is bursting with delicious, locally produced products, so why not try something different this holiday season.
Whether you are attending a small gathering or you are having Thanksgiving dinner at home with immediate family, try something new this year! How about a flavor packed bottle of mead. What is mead? Mead is honey and water fermented by yeast, or honey wine.  It's versatile like beer and can be flavored with fruits, spices, grains and/or hops. Mead has its own unique profile that falls somewhere between beer and wine.
North Carolina has some buzz-worthy apiaries and meaderys. Honey Girl Meadery, located in Durham, NC, has some tasty meads ranging from dry to sweet. They also infuse their meads with local in-season fruits, flowers, and herbs. An in-season beverage they currently have is cranberry sage mead. You can order Honey Girl Meads online and pick it up at their tasting room or the Durham Farmers Market on Saturdays. You still have a chance to get your mead for the holidays! Honey Girl Meadery is also stocked at several local retailers.
If you are in the western part of the state check out Keeper's Cut Meadery located in the foothills of the Blue Ridge mountains in Marion, NC. They are open to the public Wednesday through Sunday. Their production facility, tasting room, event space, and patio allows for plenty of space to move around, take a breath of fresh mountain air, and sip tasty local mead. At Keeper's Cut they also have gourmet chocolate and mead pairings. Now that duo is a keeper and what a great gift idea for the holidays.
Even if your holiday gatherings are a little different this year, we can be appreciative for family, friends, and food produced locally in North Carolina. And lastly, we can be thankful for a delicious mead!