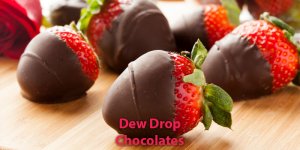 Local is Sweet In North Carolina – Did you know that North Carolina has dozens of local candy brands? Cacao, the main ingredient found in chocolate, is not local to North Carolina. However, Got To Be NC candy brands locally source many of the other products in their candies, and the candy is produced right here in the state! An ingredient that is popularly paired with chocolate is peanuts. North Carolina ranks number five in peanut production across the country. Here are some local options to make your mouth water:
Bertie County Peanuts: https://www.pnuts.net
Boston Fruit Slices: https://www.bostonfruitslice.com
Chocolatay Confections: https://www.chocolatayconfections.com
Dew Drop Chocolates: https://dewdropchocolates.com
Mandala Naturals, LLC: https://www.mandalanaturals.com
Old North State Candy and Gifts: https://www.oldnorthstatecandyandgifts.com
Poppy Handcrafted Popcorn: https://www.poppyhandcraftedpopcorn.com
Rusty's, INC: https://www.rustyspeanutbrittle.com
Sweet Treats of NC: http://www.sweettreatsofnc.com/index.html
Videri Chocolate Factory: https://viderichocolatefactory.com
This Valentine's Day, not only will you be giving the gift of chocolate and romance with these options, but you will be giving the gift of supporting local. Now more than ever it is important to support local because of how local and small businesses have been impacted by COVID-19. Show love to your partner and show love to your state! Many of these businesses, such as Videri Chocolate Factory, provide the experience of allowing you to watch how their candy is made. Practice social distancing and make a date out of watching how your Valentine's candy is made! Isn't local sweet?
Local is Sweet In North Carolina, click for a list of local North Carolina candy and snack companies!